CARPENTER'S TAX & ACCOUNTING 
2020 is Hindsight and the COVID-19 IMPACT CONTINUES
With the 2020 Tax Season beginning in January, five or six new tax bills, and general uncertainty in Washington DC, this tax season is going to be another strange one.
We are still here, working on tax returns, while trying to keep up on everything that's happening right now.  With your help and patience, we will get through this thing, your tax returns will get done, and we will be able to assist and advise you on all the new tax laws, changes, and interesting opportunities that are coming our way.
I started posting updates, newsletters, and information about what's happening, what's changing, and how we are currently handling all the restrictions, and inconveniences caused by the virus.
FIRST – OUR OFFICE IS STAFFED – Monday – Friday from 10 AM to 4 PM.
SECOND – We cannot allow our clients (or anyone else) into our office building.  The only exception a few select employees.  We are not scheduling "in-person" client appointments until further notice.  Telephone appointments are being scheduled.
THIRD – We have a new secure portal that you can use to send us tax documents, letters, notices, just about anything that can be scanned into PDF format.  We have a dedicated Fax Line, that's available if you want to send a fax.  We also have an employee who is able to deliver your completed tax returns (if your within 5 miles of our office).   You can send documents and information through the mail, UPS, FedEx, etc. if that's easier.  And, you can deliver your documents, information, signed e-file forms, etc, to our office, just use the mail slot in our front door.
FOURTH – The incoming tax appointment is important, once you have sent us your documents and tax information, schedule a zoom or telephone appointment, so we can go through your information together.   It's helpful if we have your tax documents in our office a day or two before your telephone appointment.
FIFTH – Any additional documents, missing information, receipts, letters, etc., can be sent through the new portal, dropped off, or mailed to us.
SIXTH – When your return is ready, we will send it to you, through the portal, courier, or mail.  Once you receive it, sign the e-file forms, and return them to us with your payment.  Then schedule a telephone meeting, for us to go over your return together.
This is going to be a long tax season, which is one reason we cut back on our office hours.  The "Social Distancing" has made things hard for everyone which is bad enough, but take a look at the newsletters and information we are posting.
We are trying to keep on top of all of this, plus the issue of safety and the virus.   We are finding out what you need to know, when things are due, and how the new laws are going to affect your tax returns.  We are posting the information on our website under newsletters.  So take a look, and check back for updates.
Check back often, I will be posting new things almost every day.
Mike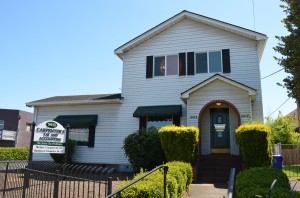 Visit our site often as additional news and helpful information will be continually added in an effort to serve you better. Please, feel free to browse our website to see the services we offer as well as the many helpful resources we provide.